Web Developer & Art Director
for
HIRE
ART DIRECTION
MARKETING & BRANDING
WEB DEVELOPMENT
DESIGN & CODING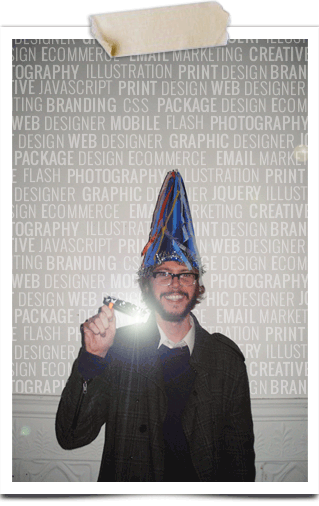 CONTACT From Chicago and currently a Web Developer & Art Director based in Connecticut.
His education includes a Bachelors from the
Art Institute of Phoenix and Post Bachelors from Columbia College.
Current Skills:
HTML5 CSS3 Javascript JQuery Ajax
ASP PHP SQL Custom Wordpress
Responsive Websites SEO Best Practices
Mobile First Big Data Email Marketing
Art Direction Branding
Hans has done work for the following companies:
1-800-PetMeds
AARP
Albert Einstein College of Medicine
Alex and Ani
American Home Shield
Avon
BuyTile
Ceramic Creations
Chalk Talk Sports
Convent of the Sacred Heart
Cooking Club
Corus Quartz
Daily Worth
Deal News
Derby Academy
Fathead
Gerber
Gibbs Cargo
Gone For A Run
High 5 Casino
Indian Mountain
School
Lancome
Landmark Printing
Lifetime Brands
Living Social
Magazines.com
Manhattan Country School
Montefiore
OMEGA Engineering
Omega Watches
Ossining Communities That Care
Price Grabber
Rockcreek
SnagFilms
Swatch
Windward School
Tissot
Uconn
Vitis
Walmart
Hans Swanson
Hans Swanson is your source for web development, email marketing, graphic design, and creative services in Connecticut.
hans@finerartist.com